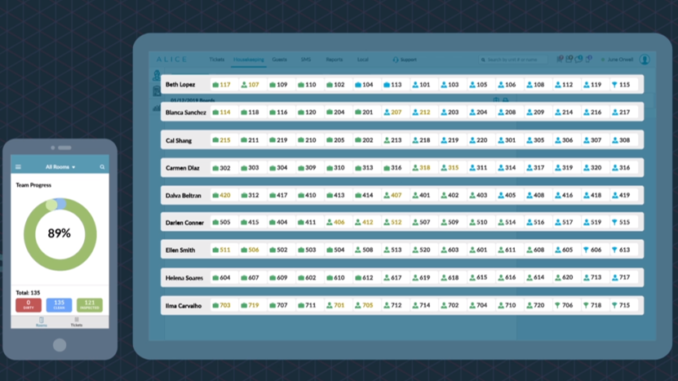 As many as 4 out of 5 guest would abandon a hotel booking due to an unclean guest room, according to a recent survey. Another study found that 80 percent of guests would leave a hotel if their guest room failed to live up to their own cleanliness standards.
And cleanliness is not the only aspect of housekeeping that can have a profound impact on the quality of the guest experience. Housekeeping efficiency also factors into the equation. After all, long check-in lines at the front desk and waiting periods are often caused by a backlog of rooms not yet prepared for arriving guests.
Because the housekeeping function touches on one of the other biggest areas of opportunity for improvement in hotel guest services, a housekeeping solution deserves a lot of serious attention.
Today there are a number of next-generation technology solutions designed to help ensure that guest rooms are cleaned effectively, and in a timely manner. The leading solutions include:
HotSOS Housekeeping by Amadeus, which claims to save hotels an average of $166 per guestroom by prioritizing the process of guestroom cleaning, digitizing the guest room inspection process and mobilizing the management of the department virtually.
KNOW Housekeeping from Knowcross is designed to "streamline daily housekeeping activities and reap double digit improvements in staff productivity, higher guest satisfaction and a massive reduction in the hotel's carbon footprint."
 Quore's Cleaning Plus, with a marketing message that states: Smarter housekeeping means guest-ready rooms. "Quore lets you clean faster, easier and all around better," touts the company on its website.
Now ALICE, which offers a hotel operations platform designed to improve guest relations and experiences by facilitating communications and workflow management system, has jumped on the bandwagon, announcing this week the release of ALICE Housekeeping.
For some of us, it seems obvious that ALICE would release a housekeeping solution. Growing up in the 1970s, the only housekeeper that some us knew was Alice from the popular TV series the Brady Bunch. She worked for a large family and her job was to keep everything spick and span.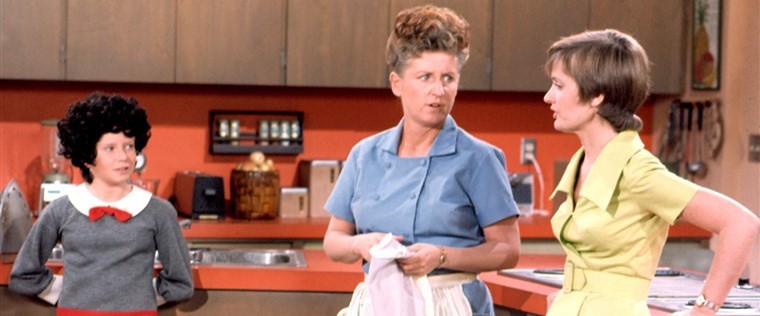 ALICE Housekeeping is also designed to keep everything spick and span. The solution optimizes hotel room assignments and streamlines communication between for hotel housekeeping staff as well as all other hotel departments.
According to the company, the solution was designed with direct input from the challenges housekeepers face today and is part of an entirely customizable platform based on department needs.
ALICE Housekeeping is designed to increase productivity and help staff become more efficient, while also improving guest satisfaction with rooms being ready faster. The set of tools provide housekeeping managers with a comprehensive view of their department's operations, including room attendant assignments and task sheets, room clean status and any special requests and personalized guest details.
Managers will be able to automatically and quickly prepare staff task sheets and balance assignments based on location and priority level. For room attendants, they are given a clear plan for their day and can easily track cleaning status and report any unexpected issues with a room directly on their mobile devices.
Key features of ALICE Housekeeping include:
Streamlined and Flexible Room Assignment: Housekeeping decreases the time and complexity that goes into manual daily room assignments. By allowing housekeeping managers to automatically assign room cleans to each attendant at the start of the day, and communicate urgent room cleans as necessary, they can better manage staff productivity and deliver better on guest expectations.
Real-time Room Status Insights: In a single view, housekeeping managers can easily track cleaning progress throughout the day and ensure all rooms pass the inspection checklist. In turn, through a simple and easy to use Room Attendant module, room attendants will instantly receive notifications if there are any changes to their task sheet, such as a rush room clean for a priority guest with an early check-in time.
Direct Communication with All Hotel Staff: Within the platform, housekeeping staff are able to directly communicate with other hotel departments should a room need special attention. For example, if the bathroom sink is leaking, the room attendant can notify maintenance with the option to send a picture to clearly show what needs to be attended to. Once resolved, housekeeping will be notified that the room is ready for inspection and the front desk alerted once it is ready for the guest.
Reporting and Analytics: Housekeeping managers are provided with a high-level operational and analytics report, allowing them to forecast staff and business needs for their department by tracking productivity, assessing common problems (e.g. a certain room takes longer to clean than expected) and diagnosing these issues to enhance overall efficiency.
Given the scope and sophistication of these features, ALICE Housekeeping should keep any hotel property spick and span. Just as Alice the housekeeper did for the Brady family on a much smaller scale.